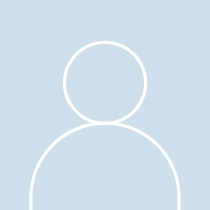 Place and date of birth
Pula, 9 February 1992
Education
2017 – Faculty of Science, University of Zagreb, study: Chemistry – biochemistry, (Mentorica: M. Katalinić)
2014 – 2016 Faculty of Food Technology and Biotechnology, University of Zagreb, study: Molecular biotechnology, thesis: Overexpresion of selected genes and resistance of yeast Saccharomyces cerevisiae on growth inhibitors (Mentor: I.K.Svetec)
2010 – 2014 Faculty of Food Technology and Biotechnology, University of Zagreb, study: Biotechnology, final work: Application of ionic liquids and deep eutectic solvents to lipase-catalyzed butil acetate synthesis (Mentor: I.R.Redovniković)
Work Experience
2016 – Research Assistant, PhD student, Institute for Medical Research and Occupational HeaIth (IMROH), Zagreb, Croatia
Fields of interest
Influence of oxime reactivators and potential drugs on cell level, mechanisms of toxicity on cell level and activation and/or inhibition of signaling pathways
Additional training
2019 – "Training on flow cytometry", 28th May – 14th June 2019, Institute for pathophysiology and Institute for anatomy, Faculty of Medicine, Ljubljana, Slovenia
2019 – "Training on primary cell cultures, cell lines and protein detection", 26th January – 8th  February 2019, Laboratory for molecular neurobiology, Institute for pathophysiology, Faculty of Medicine, Ljubljana, Slovenia
Courses and workshops
2019 – "Better skills for better jobs: Education and training for successful research careers" FEBS Workshop 25th and 28th September 2019, Lovran, Croatia
2019 – "Skeletal muscle research – from cell to human 2019", 26th-28th May 2019, Workshop, Institute for pathophysiology, Faculty of Medicine, Ljubljana, Slovenia
2018 – "Innovative methods and use of technologies in education", 4th-5th April 2018, FEBS Workshop, Faculty of Pharmacy and Biochemistry, University of Zagreb, Croatia
2017 – "Skeletal muscle research – from cell to human", 28th-30th May 2017, Workshop, Institute for pathophysiology, Faculty of Medicine, Ljubljana, Slovenia
Awards
2019 – Poster award at HDBMB2019 Congress, Lovran, Croatia
2019 – 2nd best Communication Challenge presentation at FEBS Network, 19th YSF 2019, Krakow, Poland
2019 – Grant to attend the FEBS 19th YSF 2019 and 44th FEBS Congress 2019, Krakow, Poland
2018 – Travel Fellowship for the 13th International Meeting on Cholinesterases and 7th International Conference on Paraoxonases, Hradec Králové, Czech Republic
2016 – Rector's award – "Influence of a transformation method on a spectum of the recombination events in the yeast Saccharomyces cerevisiae" (research area: biotechnical – genetics)
Select Publications
Zorbaz, Tamara; Malinak, David; Maraković, Nikola; Maček Hrvat, Nikolina; Zandona, Antonio; Novotny, Michal; Skarka, Adam; Andrys, Rudolf; Benkova, Marketa; Soukup, Ondrej; Katalinić, Maja ; Kuca, Kamil ; Kovarik, Zrinka ; Musilek, Kamil (2018) Pyridinium oximes with ortho-positioned chlorine moiety exhibit improved physico- chemical properties and efficient reactivation of human acetylcholinesterase inhibited by several nerve agents. Journal of Medicinal Chemistry, 61:10753-10766.
Štafa, Anamarija; Svetec Miklenić, Marina; Zandona, Antonio; Žunar, Bojan; Čadež, Neža; Petković, Hrvoje; Svetec, Ivan Krešimir (2017) In Saccharomyces cerevisiae gene targeting fidelity depends on a transformation method and proportion of the overall length of the transforming and targeted DNA. Fems yeast research, 17 (4):fox041.
Katalinić, Maja; Zandona, Antonio; Ramić, Alma; Zorbaz, Tamara; Primožič, Ines; Kovarik, Zrinka (2017) New cinchona oximes evaluated as reactivators of acetylcholinesterase and butyrylcholinesterase inhibited by organophosphorus compounds. Molecules, 22:1234-47.
Memberships
2017 – Croatian Society of Biochemistry and Molecular Biology (HDBMB
---