IMROH at the Faculty of Science 3rd Career Day – WISe

On Wednesday, Nov 3, 2021, the 3rd Career Day of the University of Zagreb Faculty of Science was held under the title WorkIn' Science – WISe.
Among the approx. 40 employers, IMROH was the only research institution to present its capacities, through which students of chemistry, biology, and physics have the opportunity to attend their professional practice programmes and/or gain employment and continue their education. Alongside an overview of the current research topics of the Institute, several of the Institute's projects funded by the Croatian Science Foundation were presented (Molecular mechanisms underlying the toxicity of antidotes and potential drugs; Development, validation and application of analytical methods for PBDE determination; Air Pollution and Human Biomarkers of Effect; Safe-by-Design Approach for Development of Nano-Enabled-Delivery Systems to Target the Brain) as well as several by the EU programme Horizon 2020 (Science-based Risk Governance of Nano-Technology i Pharmaceutical Open Innovation Test Bed for Enabling Nano-pharmaceutical Innovative Products).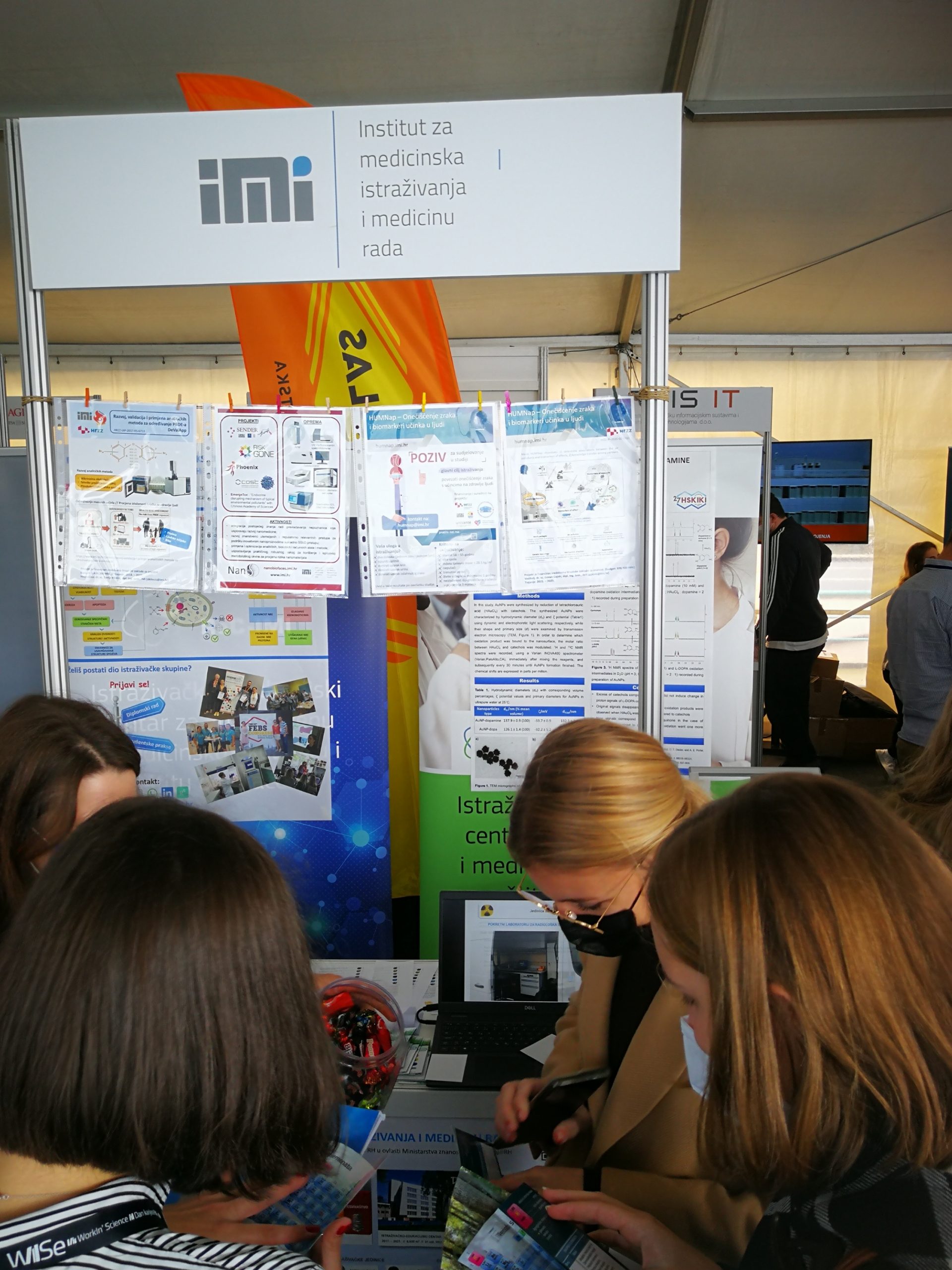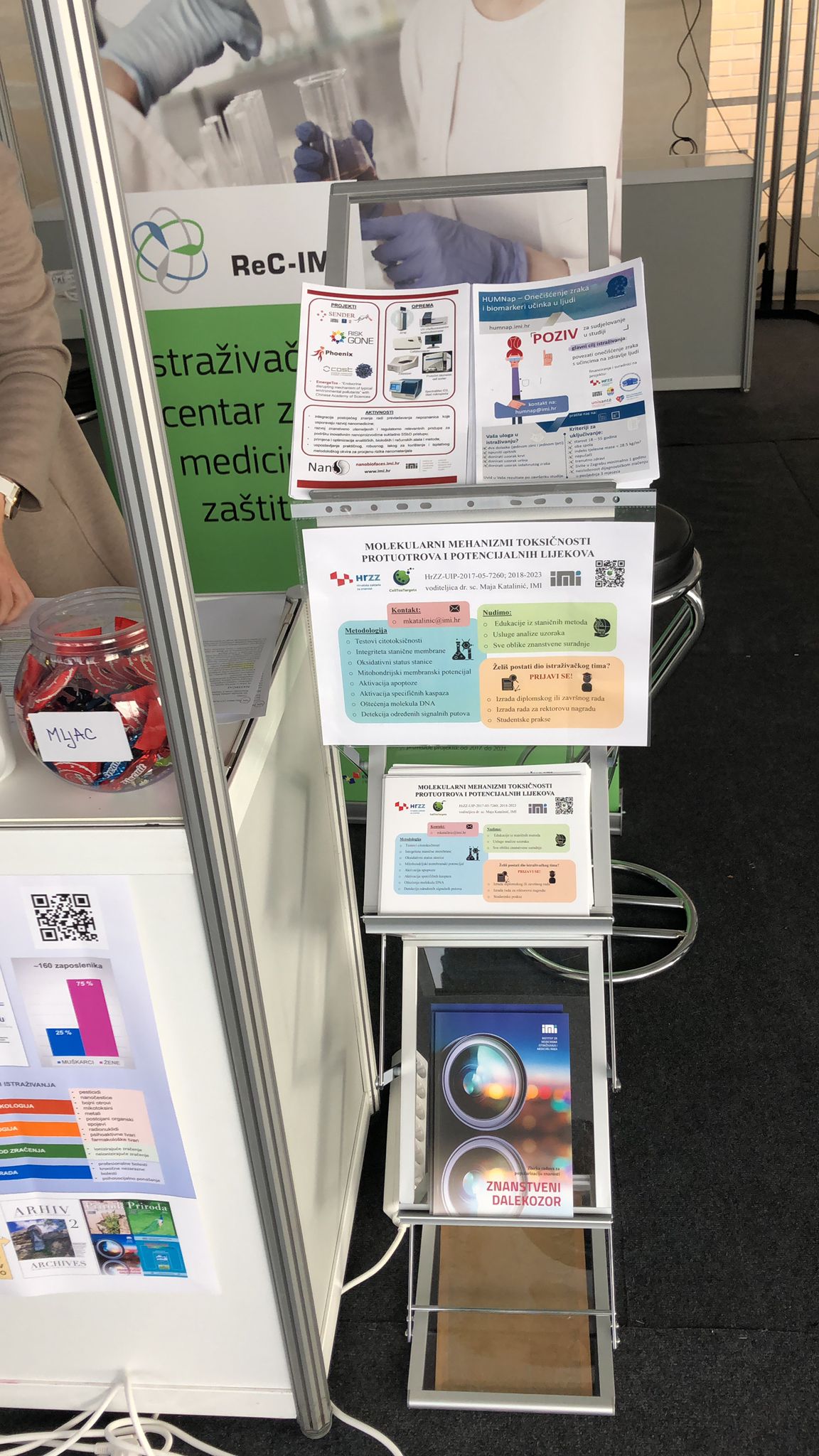 The promotional programme of the Institute was headed by Antonio Zandona, PhD; Ana-Marija Lulić, MSc; Lucija Božičević, MSc; and Sanja Stipičević, PhD, who also shared her experiences with students on building a career in science during the Faculty of Science Chemical Department Alumni's round table.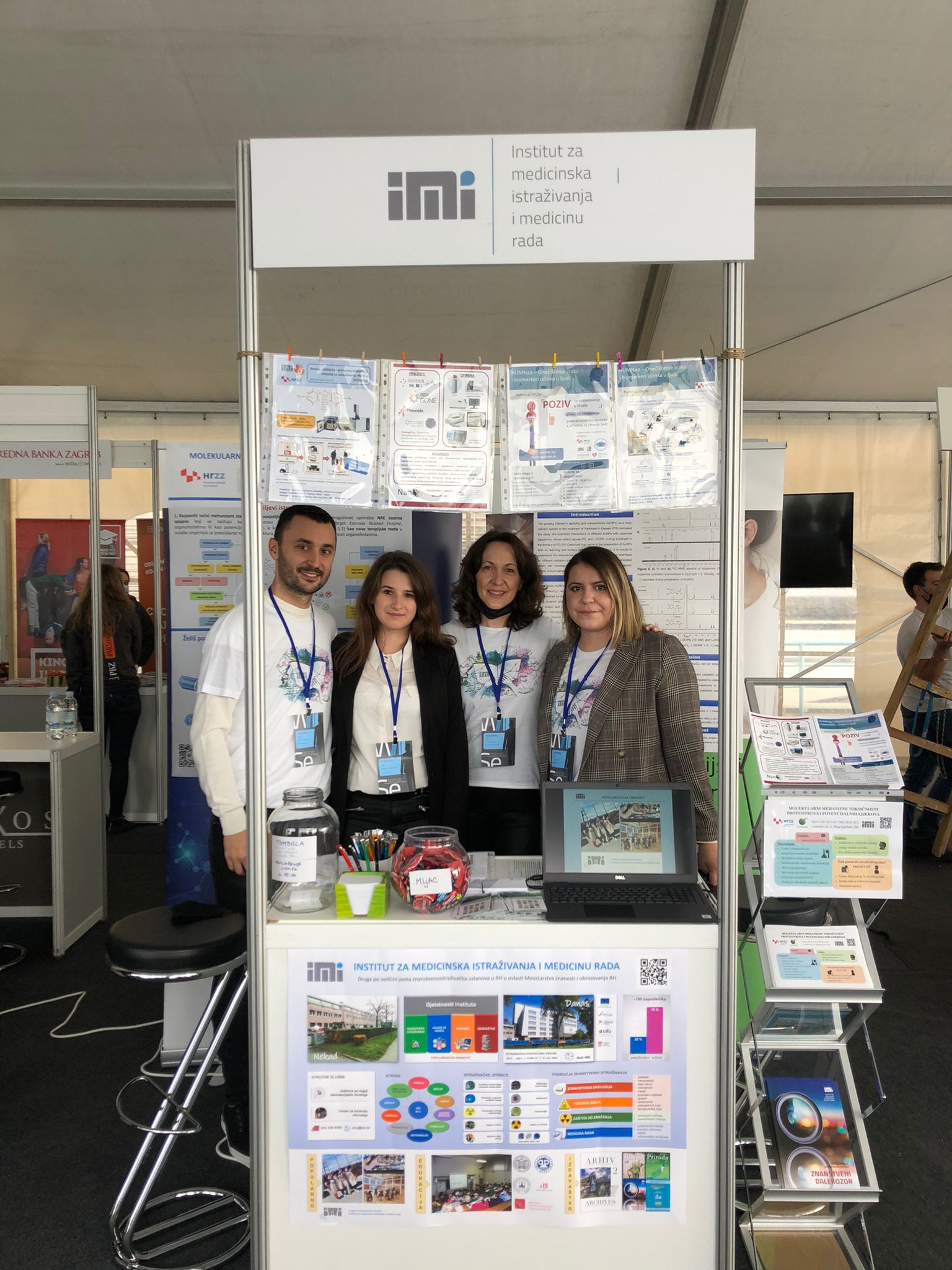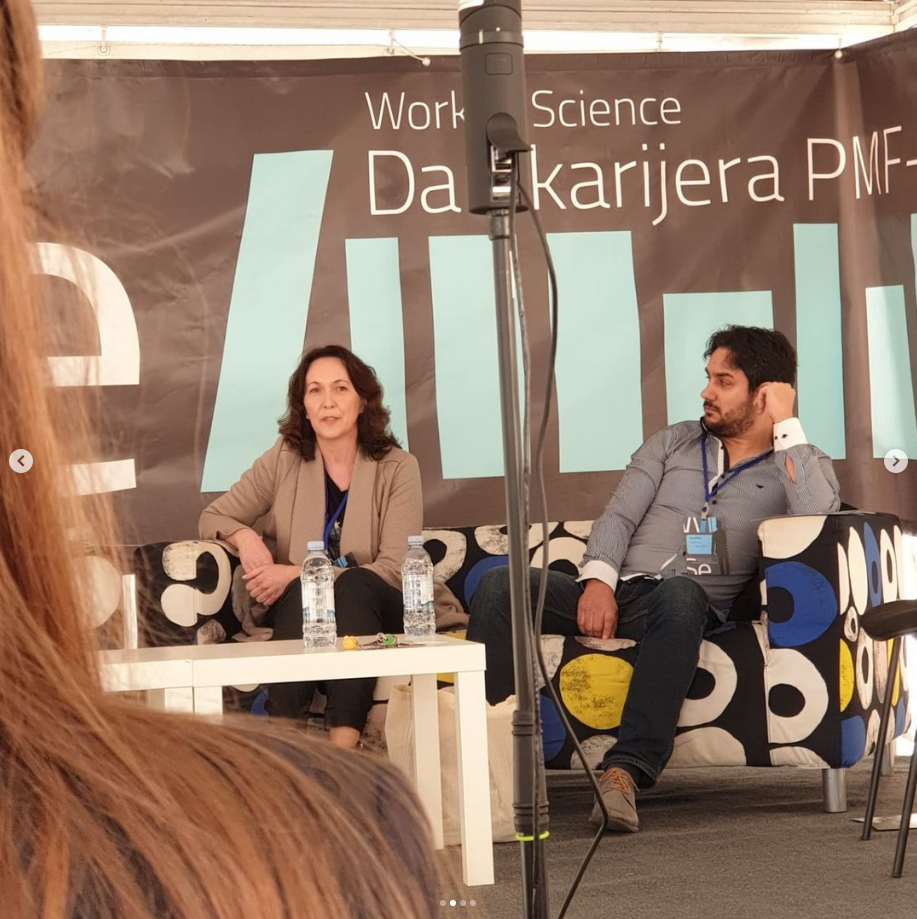 Links:
---